Finishing Technology's Anodizing Capabilities
Type 3 Anodizing: Hardcoat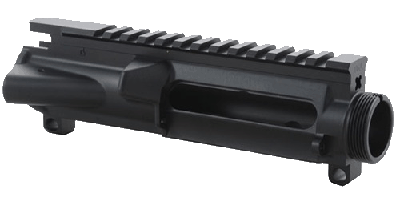 Hardcoat Anodizing is an electrochemical process that creates a controlled oxide film on the surface of aluminum. Hardcoat Anodizing utilizes sulfuric acid, low bath temperatures, and constant current rectification to achieve a very hard coating (60-70 Rockwell C). Hardcoat Anodizing is generally used for applications that need a corrosive, abrasive, and wear resistant coating. The appearance of the coating ranges from light to dark gray, depending on the alloy makeup of the aluminum substrate, and it can also be dyed black. Parts can be processed with multiple finishes.
Properties of Hardcoat Anodizing:
Improved paint adhesion
Compatible with adhesives
Excellent lubricity
Resistant to marine and atmospheric corrosion
High operating temperatures
Electrically resistant
Galvanic neutrality (prevents galvanic corrosion from interaction between dissimilar metals)
Finishing Technology Hardcoat Anodizing capabilities:
Typical Formed Thickness is 0.0001 to 0.0030 inches
Available with PTFE (Teflon®)
Bulk and Rack Processing
Available Masking for Selective Surface Anodizing
Salt Spray Corrosion Test (minimum 336 hours of salt spray resistance)
Thickness Analysis
Coating Weight Analysis
Taber Abrasion Test
Dielectric Testing
Most common Hardcoat Anodizing applications:
Aerospace/Astrospace/Aviation: Wear resistance, dry lubrication, longevity and electrical insulation
Firearms: Corrosion and wear resistance
Machinery: Abrasion resistance for high-speed machine parts
Electronics: Uniform emissivity and a high dielectric
Marine/Naval: Corrosion resistance in salt-water environments
Oil and Petrochemical: Corrosion protection and wear resistance.
Ordnance: Corrosion protection, abrasion resistance and wear resistance
Cookware: Corrosion protection and non-stick properties
Molds and Dies: Improved release properties and abrasion resistance
Sporting Goods: Improved durability and performance
Next: Finishing Technology's Anodizing Capabilities Acid Etch